Coaching individual clients is an action orientated, life transforming, journey which requires commitment from both the client and the coach.  The beauty of that is, within the alliance between the client and coach, the capacity of power and potential within the client can be set free.  It's a beautiful, but scary place to be sometimes.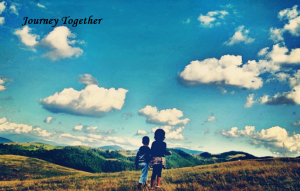 Group coaching has the same commitment, but is less "intense" as there are other people supporting you on your journey, you are not in the limelight for the whole session, and can indulge in self coaching during the session.
I like to think of it like my experience with my gym.
Self training
Ok sometimes I love to have some quiet time where I can just rock up at the gym, do a bit of running, maybe dabble in some stretches, core or whatever takes my fancy.  I have still worked, got the heart rate up and done something productive.  A little part of me knows I could have pushed it harder, but hey-ho, it was still moving forward.
Oh and then of course there are the times, when I planned to go to the gym, but I got a better offer, like doing the ironing or watching this great TV programme.  Admit it, we are all victims of procrastination and lack of commitment.
Group Classes
So I book on to the class, turn up, even if I am not in the mood, because I know it will be great when I am there, and go for it.
I work harder because of peer pressure.  It is a proven fact that we work harder, if we work in a group rather than on our own.  Sometimes I want to give up, but I feel I can't.  That said, when I need to I can always drop a gear on the bike, or pick the lighter weights.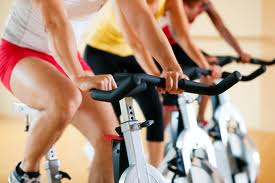 Although the instructor is setting the instructions, the limelight isn't on me alone.  I get great results, work hard, but I set the pace.
Personal Training
Ok by far the most productive hour of my week.  My PT sets my schedule, pushes me, makes me try new things and gets me outside my comfort zone.  There is no hiding here, she knows when I have one more press up in me, and she gets me there.  Of course there is free choice, but I have paid up front, made a commitment and we are working on my pre agreed goals, together.  It is intense, tough but I know I will achieve my goals quicker.
Coaching is no different.  My one to one clients commit because they want action, and are ready for it.  They continue to self coach and forward their actions and deepen their learning between sessions.
My groups love the peer support and championing, and creativity.  We learn from each other, and from within.  The positive action, and accountability that goes with that, really helps group clients share their achievements and successes.   Group coaching is often a more affordable option for many, and brings together individuals to create a group of trust and support.
Many clients from my group ask for one to one coaching too, so they fully experience all of the elements, peer support, one to one and self coaching.
Homework
Set yourself a goal this week.  Think about what you would need to do, how you would need to be to achieve it, and importantly, what might get in your way.  How will you navigate those blocks?
Why not post here what you have committed to, and how you got on blasting those blocks.