Leadership strategies give businesses the advantage.
The advantage of having a leadership strategy in place are huge. In fact, many CEO's and HR leads are contacting us to help step up their leadership capability, without having a clear strategy in place. with 62% of leadership positions being held by Generation X and millennials stepping into management roles, a clear strategy for a new style of leadership is essential.
Key development areas
Research shows that key skills that are urgently required include:
Ability to act decisively, anticipate and react to changes
Maintain momentum and effectiveness
Capture, interpret and act on business data
Be comfortable leading through complexity and uncertainty
Being responsive, agile and flexible but focusing on the vision and mission
Digital competence
Self-awareness, building trust and creating positive cultures
What is leadership strategy anyway?
In simple terms it is a businesses succession plan, the supply of capable leaders who are able to meet the tactical and strategic needs of the company. In even simpler terms it is having the right people to lead the business now and in the future. Most businesses don't have this. This failure to plan for current and future requirements is leading to a global talent shortage that has been happening for years and isn't going away.
Business leaders need to start developing leadership capability from the day their employees enter the business, not wait until a vacancy arises. That in itself shows poor leadership.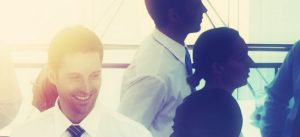 How do you create a strategy?
Define the leadership and company behaviours and competencies for success. I encounter lack of competencies all of the time. Business leaders ask me to develop their leaders but are unable to show me what the competencies or skills need to be. They know their people aren't where they need to be, but they aren't able to explain what good looks like, meaning they can't give the feedback to their leaders and managers. How can you develop anyone if you don't know what needs to be developed? That is why core competencies are a basic building block.
Forecast supply and demand. If your plan is to grow, you will need more leaders. If you have an aging leadership team, you will probably need to replace them in the next few years. If you are venturing into new products or markets, you will more than likely need new leaders. Plan ahead. I hate to think of people as resources, but in business terms they are. How can you effectively manage supply of your product or service if you don't manage the biggest and most important resource – your people?
Make it cultural. Once you know the competencies, behaviours, values and mindsets required of the leaders, you need to embed it throughout the culture. You have no idea who in your business will be a leader in 5, 10 or 20 years, so embed the leadership skills throughout. That means if decision making is a key skill, start developing the capability at grass roots level now. If coaching is key, then create a coaching culture throughout your business.
Measure it. If leadership capability is really important to you then you need to start making it a goal, objective or KPI. Add it to your balanced scorecard. Measure how many development plans are in place, or how many secondments, internal promotions or moves have happened. If you have to find your leaders externally all of the time you are failing.
If this all sounds like a lot of hard work when you have the day to day running of the business to worry about, then you are right. The truth is if you stay in this reactionary mindset then you will never have the time to develop the talent. When you don't develop the talent you will always be reactive and you will never get out of the cycle. Even when business leaders do invest in leadership development, they make mistakes. So you need to be strategic and place time, energy and resource to creating a leadership and talent development strategy.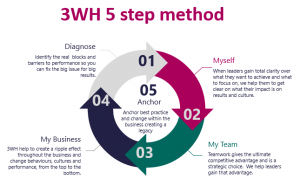 3WH do this in our sustain package, the 5 step method which helps leaders to diagnose their current blocks and barriers to success, develop current and future leadership capability, and create a sustainable culture for future success. A legacy. After all, don't you want to leave the company in a better state than the one you took on?