During COVID, L&D provision was probably one area leaders sliced back on. I get it. When you are fighting for survival, living in chaos, is spending money and time on development really a priority?
However, the demand for learning and development rocketed. For some it was an opportunity to develop whilst on furlough. For others, they were worried about future careers and took action. For others, they realised that navigating this new crazy world had exposed some clear gaps in knowledge and skill. The digital, online learning approach transformed how people were learning. Some ordered books, watched YouTube, got Audible. Others accessed courses provide by experts. Now they want and expect their employers to support their continual development more than ever.
"Coronavirus has not only shifted the classroom online and raised the importance of content curation, it has also changed what employees want to learn about. More than half of People Management's survey respondents (53 per cent) saw uptake in role-specific courses decrease by more than 75 per cent, with a perhaps surprising 80 per cent seeing uptake for mental wellbeing training reduce by more than 75 per cent. Additionally, more than half (56 per cent) saw uptake for line manager training drop by more than 75 per cent. By contrast, demand for financial wellbeing training experienced the most dramatic uplift, with 70 per cent of respondents noticing a 10 per cent increase in demand. "People Management Magazine
The changes that people needed to make to succeed in an uncertain and volatile world needed L&D more than ever. From changing work patterns, technology, communication styles, innovation, mental health and wellbeing, emotional intelligence – those skills needed a huge increase, still do, and yet few organisations invested in them.
So, people were left to learn organically and made a lot of mistakes, spent huge amounts of energy and created some awful outcomes. We really hope they learned from them and now pass on their wisdom to others.
Some companies though, invested. They ceased the opportunity to make the business more profitable, efficient, aligned and attractive to talent. They began to think differently. They took the time to understand the frustrations, blocks and barriers to performance. They asked questions and did analysis. Then they found solutions to ready their people for a post pandemic world.
Beyond the courses or training, the learning and development needs to be embedded every day afterwards. It needs conversations with managers to discuss how to embed the key insights. Ask:
What did you learn?
What does it mean to you?
What is the impact?
How will we measure it?
What was the problem they were trying to solve and how has this learning helped solve it?
Stop measuring number of days or courses completed and shift to measuring how learners have used their new knowledge to improve performance. Learning comes in the 70/20/10 approach. 70% in practice, on the job with 20% from coaching, mentoring or conversations. 10% comes from training. As you pick up little nuggets, the key is to use them.
If you are new to this, then first ask, what do you need for your company to be successful now and in the future?
Then decide how you will develop the missing skills and knowledge. Remember, your employees will have a different level of experience, arriving at different times, with different approaches, different levels of ability. How can you offer a solution that develops all?
Many organisations are creating development opportunities that are personal. Like a pick and mix. You take what you need when you need it and in a format that works for you. Make it mobile, digital and available to all.
Set the expectation that it is everyone's responsibility to develop, no matter where they sit in the organisation. Managers act as facilitators for that learning and development. They open doors. They coach. They give time and role model development themselves. Everyone becomes accountable -Top to bottom. And in environments where learning and development thrives, it becomes contagious. In a constantly adapt to your changing environment, new skills are needed all of the time. We must evolve, every day.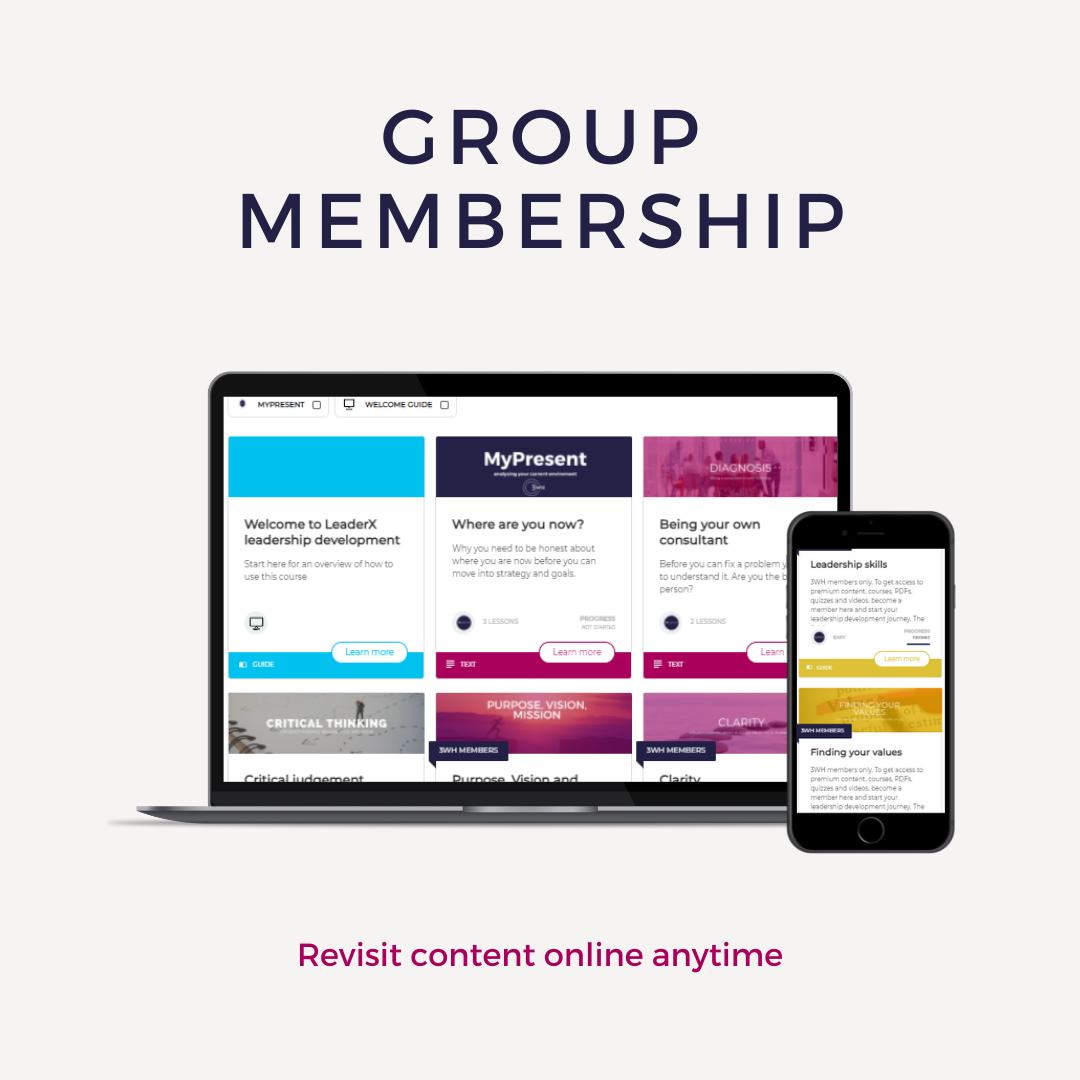 That's why we built the 3WH leadership and team platform. We wanted an equitable way to deliver learning and development for all. We wanted to create a platform where leaders can create their own programmes, initiate action learning, regardless of where someone is in their career or development. We want the platform to become part of your learning culture that is used and initiates deeper conversations and learning.
Find our more here.