Last Thursday we were awarded the Excellence in Professional Services Award at the HW Chamber of Commerce awards. And it is safe to say we are over the moon.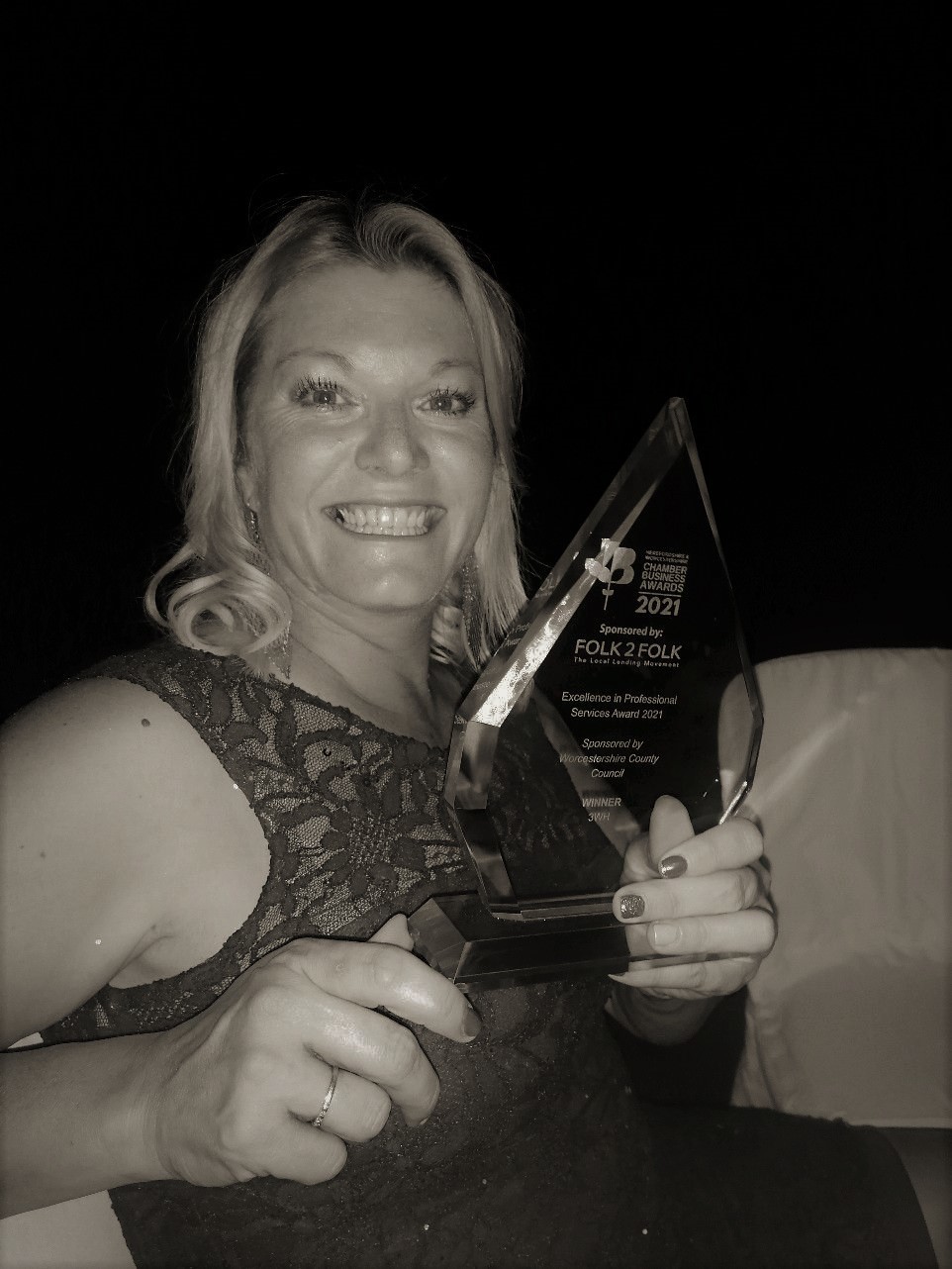 Now we didn't get to do an acceptance speech, so I thought I would write one instead.
The speech.
Way back in 2013, I had an idea. After rising up the corporate ladder, moving around functions and companies, I learned a thing or two about leadership, teams and how to make organisations perform. I had my own experiences of great leadership, and many cringe stories that destroyed teams and people. I wanted to take that experience and help rid the world of terrible bosses.
In 2013, I completed her coach training with the coaches training institute and left the monthly salaried role. I backed myself and sent up Whatwhenwhyhow Ltd. Those early days were spent coaching leaders and doing performance management consultancy. I had plenty of experience working in big business, with all of the rules, bureaucracy and processes. I wanted to do do business based on trust, relationships and mutual benefit. The service I wanted to offer was always about delivering exceptional result and making it personal. That is why this award means so much to me. It shows that my vision and values have never waivered. 
Over time, I realised that although coaching leaders really worked but leaders also needed help with creating a brilliant team around them. So, the 3WH leadership and team development programmes were launched. Based on the 3WH 5 step method, I took teams on a journey and created teams that were aligned around a vision, committed to values and culture, and embedded a high performance culture. 
We started to attract international clients and work with household brands. We never forgot our roots though, and continued to coach smaller businesses, starts ups, charities and to give back. It was around this time that we pledged to donate 10% of profits to lendwithcare.org and sign up to the UN Global goals. We needed to ensure we added value, not only to our clients, but to the world we live in.
In 2020, the LeaderX book was launched with an accompanying podcast. Since then we have reached a wider audience that believe in the LeaderX way or leading people and organisations. We were busier than ever, but never lost our professional excellence. We always pick up the phone when our clients need us. We always offer support or adapt our approach.
And now, we are even more accessible. The 3WH leadership development platform is now live. This evolved from clients needs during the chaotic pandemic years. Workshops were booked online, and often members couldn't attend or had home schooling interruptions. They needed to revisit the content and refresh their memories anytime, any place, anywhere. So we spent 2020 putting our content online. 1 platform – 1 subscription – all of our best thinking. Now we offer it to companies or individuals who want to develop themselves and their people. 
So we have been on quite a journey over the past 8 years. To be announced the winner of such a prestigious award feels so validating. So thank you, everyone, for believing in us. We couldn't have done it without you.
Lucy Barkas